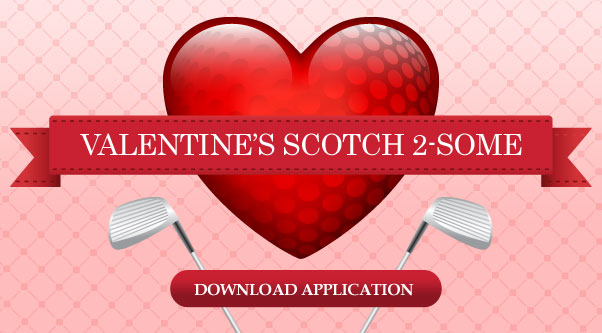 2017 Valentine's Day Scotch 2-some
Saturday, February 11, 2017
2:00pm - 9 Hole shotgun start (Back 9)
You must be a PGC Member. If you are not a PGC Member, you can sign up here or in the golf shop. The PGC Card is FREE and can be used at any of our Premier Golf Courses.

Cost: $100 per couple - Includes green fees, event fee, golf cart, and Prime Rib Dinner at 4pm
Just interested in dinner? Prime Rib Dinner - $25.00 each (Must register in advance)

Competition: Both players tee off and then switch and hit each other's 2nd shot. Then choose the best positioned ball and alternate playing that one ball until it is holed.
Payment due 2/9/2017

Click here to download an application!
Questions? Contact Andrew Crabtree at acrabtree@premiergc.com or 425.353.4653.